CLE Opportunities
One of the Academy's principal missions is to provide first-rate continuing education for lawyer mediators and arbitrators.  Each year the education committee plans at least one CLE activity meeting the standards for qualification under Iowa Court Rule 42.2 (2008). These conferences and seminars are led by experienced mediators and educators on topics that are timely and informative for the practitioner.
Registration is open for the 2022 American Academy of ADR Attorneys Annual Advanced ADR Seminar.  This year's event is being held Friday, November 11, 2022 at the Hotel Julien Dubuque in Dubuque, IA.  CLE approval –
IOWA – 7.5 Total CLE Hours Approved: 1 hour Ethics, 1 hour Diversity, .75 hour Wellness – Activity Number 384860
If you are licensed in another State, and interested in attending the event, we are happy to work with you in securing approval for the program in your State.

CLICK HERE FOR A FULL OUTLINE OF THE EVENT.      CLICK HERE TO REGISTER.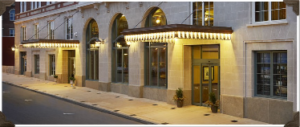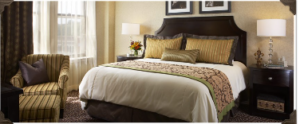 In 1839, travelers' first sight as they crossed the Mississippi River into Dubuque was a hotel building on the corner of 2nd and Main. This old "Julien Hotel" survived a fire, hosted famous guests such as Abraham Lincoln, "Buffalo Bill" Cody and Mark Twain, gained notoriety thanks to Al Capone and was ultimately purchased by the current ownership in 1962. Now 170 years later, after a $30 million interior renovation and exterior restoration in 2009, the Hotel Julien Dubuque continues to redefine elegance through the blending of its rich history with modern luxury and style. Full service hotel, onsite dining, business center, indoor pool, fitness facility and Potosa Spa.  For room reservations call 800.798.7098. Mention you are with the AAAA Seminar for special pricing on a Regular room of $119+ 12% lodging fee for Thursday.  Consider planning to stay at regular rates Friday and Saturday and enjoy a weekend of local activities and shopping.  For more information visit, https://hoteljuliendubuque.com.
To view materials from some of our past events you can access those suggested reading lists and materials on our Articles page.  Or, for additional information on past seminars click the link below.